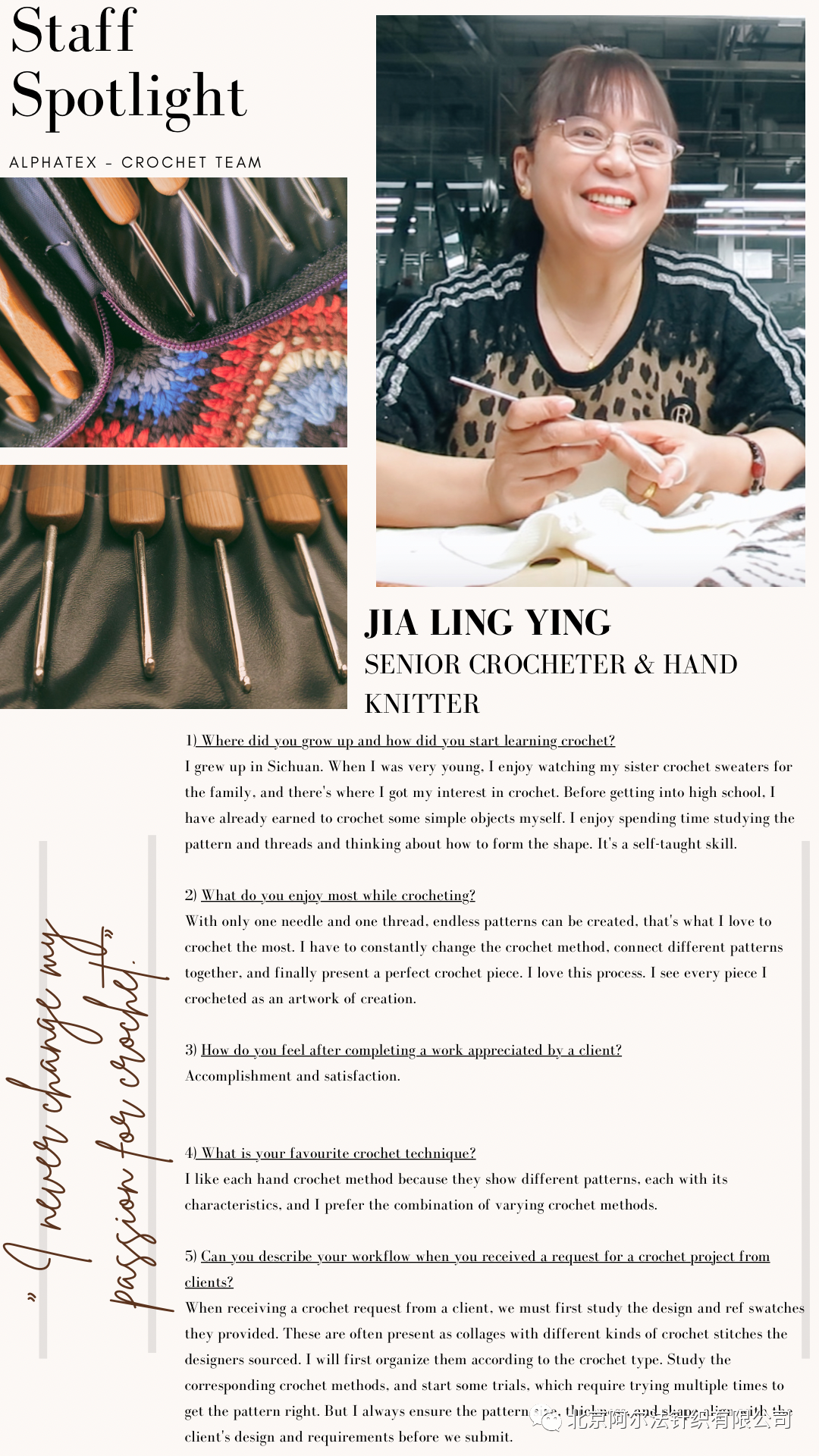 1) Where did you grow up and how did you start to learn crochet?
Jia: I grew up in Sichuan. When I was very young, I enjoy watching my sister crochet sweaters for the family, and there's where I got my interest in crochet. Before getting into high school, I have already earned to crochet some simple objects myself. I enjoy spending time studying the pattern and threads and thinking about how to form the shape. It's a self-taught skill.
2) What do you enjoy most while crocheting?
With only one needle and one thread, endless patterns can be created, that's what I love to crochet the most. I have to constantly change the crochet method, connect different patterns together, and finally present a perfect crochet piece. I love this process. I see every piece I crocheted as an artwork of creation.